A Little Light Election-season Reading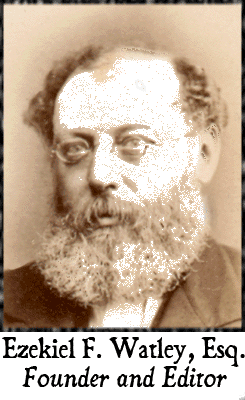 I stride into my Office this morn to find a most Pungent and familiar Odor pervading the place. It is Acrid and Strong: and at first I suspect my Nephew's unwholesome presence to be the Culprit (possibly his Shoes). However, a bit more Reflection and a fresh Pipe refresh my Memory and remind me of this most familiar smell: it is the scent of Politics, an odiferous Harbinger of the coming Election. What fun!
Quickly I rush to my Desk and sift through my morning Mail to find the source; and my search is not Disappointed: an Election Guide, by Jingo! Eagerly do I open it, savoring the Musty smell of government Printing-Ink. It is the smell of incipient Democracy. Marvelous indeed; what a Pity that election-time comes but once a Year, more or less.
The guide of course is a Who's Who of this year's Candidates, a social register worth Savoring and chortling over down at the Club with friends and a very fine Port. But first there is the more Business-like matter of the marvelous little narratives therein: the Propositions. Reading these requires not the smoky Camaraderie of the club, but the solitude of one's Office and some very strong Scotch.
Quickly I scan the offerings: Twenty nine Propositions! A delightfully rich offering indeed. Eagerly I scan the first. Alas: its meaning eludes me. I take a dram of Glenmorangie and try once More. The words march before me, but I might as well be examining Linear B or Sanskrit. Three drams then; Four! And at last, the words begin to Behave, to sort themselves into a semblance of the English tongue.
"Proposition 213: Retroactive reapportionment of fiduciary adjustment pursuant to..." Pursuant to what? Another dram, and I fortify my desk with a few choice Legal Tomes from my shelves. Aha! Fiscal import... Lepodactylus furnarius... Sacramento redistricting... A half-hour of careful Study leads me to the inescapable Conclusion that this proposition would create a new lateral inverse Subdivision of a certain state Agency with an annual budget of $87 million, staffed entirely by an obscure neotropical species of Frog.
Having teased out this nugget of Truth from the inscrutable pages of the Voter's Guide, I congratulate myself with a fresh Pipe and stand to stretch a bit. A grand and glorious day of Puzzle-solving awaits me, twenty eight more Propositions upon which to Ruminate. With any luck, I shall understand the Gist of all of them before Tea-time; a few weeks of further cogitation and Research should help me understand how best to cast my Vote in each instance. Are we not Fortunate to have such worthy and well-reasoned Propositions to consider? Is it not Remarkable that our citizenry may propose such sweeping Laws with a mere few thousand Signatures, bypassing our elected officials Entirely to let our public Policy depend upon the collective Wisdom of an attentive Public?
I trust, of course, that All citizens are spending a Like amount of time in the thorough examination of this weighty Voter's guide. Get out your Law-books and your Glenmorangie, good readers, and cancel all your Appointments for the next several weeks! Surely, to go to the polls Otherwise would be unwise. Don't you think?