Woe to the Office Without a Woman's Touch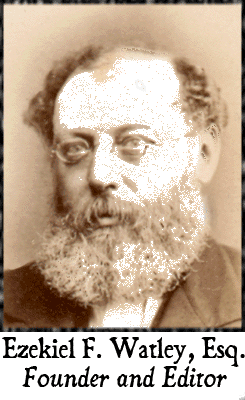 It so Chanced last week that my faithful secretary, Elisabeth, had an Appointment which necessitated her Absence from the Office for some few days. It is a difficult Burden for us to bear; but the lads and I are Doughty men one and all, used to a bit of bracing Hardship now and again. I am careful not to use too much Blotting-Paper when I write, so as not to make too great a Mess; Ephram is careful to leave fewer Sand-Wiches about; the Tele-Phone is discreetly locked in a Drawer, whence its muffled rings Emanate unanswered for the duration of Elisabeth's voyage. We cope, in other words.
But this time a most Unfortunate confluence of events occurred: for I had Forgotten that we were to entertain Guests. A regional Director from of our esteemed Advertorial Clients, Sister Cavendish's Fizzy Tea, was stopping by to Review his Account. I was in the midst of filling my ten o'clock Pipe when the man sent his Card up announcing his arrival. By thunder, this was an Emergency!
A discreet Sweep of my Walking-stick made my desk Much more Presentable in a trice: but there were Many Other considerations. Gadzooks, are the lads awake? Is my nephew wearing Pants? (He was, thank God.) I strode through the Room and roused my News-Crew with some judicious Prodding. By all that's holy, Ephram, do something with that half-eaten mutton Pie in your chair! Wind the clock! The remnants of a Card-game are strewn over the Hearth Rug: quick! Into the Fire with it all! I shall repay you Later, Ephram (but why is he so Enraged? That must have been his best Marked Deck; not easy to Come by, I understand, but this was an Emergency!)
Footsteps on the Stairs: our Cavendish guest approaches! Alas, there is no Coffee to offer - now that shall Not do. Without wasting a single Moment, I find a goodly mound of Coffee-Beans. How does Elisabeth grind them? - No time, no time at all for such Niceties! Quickly now, smash them with the Walking-Stick: is that fine enough? No time! - Into the Filter they go. I had better use several Filters, only five or six will Fit in that confounded machine... Let us see: Coffee-beans and a Filter; that should do the trick. Quick! On with the Machine! Back to my Desk!
My esteemed Guest walked through the door, and Hardly noticed anything Amiss. Indeed, had I remembered that the Coffee-machine requires Water as well, I do believe our little Meeting would have been quite the Success. However, the ensuing Fire was a most interesting Diversion, which will I'm sure leave quite an Impression on the good people at Sister Cavendish's Tea Company. In any event, they were most Understanding when I offered them permanent advertising gratis in our Publication: they have even decided to Drop the Charges. Most considerate of them.
I do Believe, however, that it shall be Long before I approve another Vacation for dear Elisabeth. I cannot put my Finger on why, exactly, but the Office is rather more Relaxed when she is here.